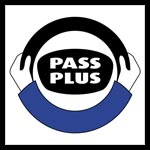 Statistically, drivers are much more likely to be involved in an accident in their first two years of driving, than at any other time in their lives.
2 people, aged 25 years old or younger, die in traffic accidents every day in Great Britain.
In their first year of driving, 1 in 5 drivers is involved in an accident.
These statistics do not relate exclusively to young drivers either. New drivers are at a higher risk regardless of their age.
The Fife Pass Plus initiative has helped to significantly reduce these statistics.
In 1998, prior to the Pass Plus Initiative, 69.3% of 17-20 year olds were to blame for accidents.
In 2002, subsequent to the Pass Plus Initiative, only 41.8% were to blame in comparison.
PASS PLUS is a voluntary scheme that involves a six-module training syllabus subsequent to passing the driving test. Modules will not all take the same amount of time to cover, but each course must consist of a minimum of six hours training (five and a half of which must be practical in-car driving sessions).
The modules include:
TOWN DRIVING.
ALL WEATHER DRIVING.
OUT OF TOWN DRIVING & RURAL ROADS.
NIGHT DRIVING.
DUAL CARRIAGEWAYS.
MOTORWAYS.
Of course many of the skills and topics involved in the PASS PLUS scheme have already been covered previously to passing the driving test however the PASS PLUS scheme builds upon this existing knowledge and aims to enhance and develop a pupil's existing skills. There is no test to pass , your instructor simply has to sign off the modules as and when he or she is satisfied that you have adequately understood and competed them. There is also no additional cost; the six hours are charged at the normal hourly rate.
Completion of the PASS PLUS scheme also offers new drivers a financial incentive in that a large number of participating insurance companies will offer a substantial discount on their insurance premiums in the first year (a list can be found on the PASS PLUS website, www.passplus.org.uk or phone 0115 901 2633).
PASS PLUS LONDON
If you live in a London borough you could be eligible for PASS PLUS - LONDON which was an initiative set-up by Transport for London and which could see you receiving £70.00 back on completion of the course. To qualify, you need to be aged between 17 - 25 years old and have passed the driving test within the last twelve months. You need to register and fill-out a questionnaire before the commencement of the course and then after it's completion, a photocopy of your training report form along with your pass plus certificate of completion needs to be sent to Transport for London. For more information contact 0845 230 17 25.
NB. This scheme ends on 31 st March 2009.
REFRESHER LESSONS
Flying Colours Driving School also offers refresher courses at no extra cost. Whatever the reason, we understand that getting back in the driving seat after a number of years can be a very traumatising prospect and so we offer a safe and friendly environment in which to divest yourself of your fears, tailoring a course to suit your needs.
Back / Lessons / Rates / Vehicles / Pass Plus