The Nissan Micra
The Nissan Micra is favoured by many driving schools, including Flying Colours, for its comfort, good visibility and ease of control. Please scroll down...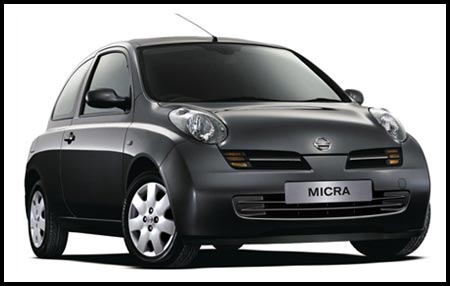 It has an impressive class leading turning circle of just 8.8m which makes it ideal for manoeuvrability in tight city streets but also of course makes manoeuvres such as the turn in the road on the practical driving test effortless and anxiety free.
It has electrically assisted Power Steering which matches the degree of resistance from the steering to the speed of the car. This means that at higher speeds the steering will become heavier for greater stability and at very slow speeds, it will be much lighter for increased manoeuvrability.
It also comes with Power-Assisted Braking System with Anti-lock Braking System (ABS) as standard.
The driving position is very comfortable, allowing for plenty of leg and head room and the roomy interior with modern design makes it a pleasure to drive.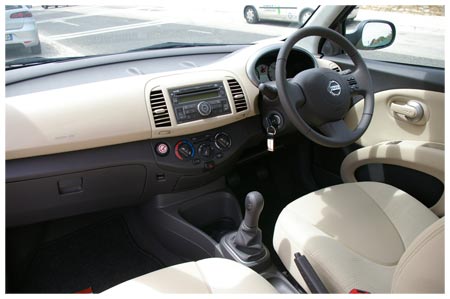 Rear visibility is also vastly superior to other makes of car such as the Vauxhall Corsa or the Ford Focus, making reversing manoeuvres much less problematic.
Back / Lessons / Rates / Vehicles / Pass Plus